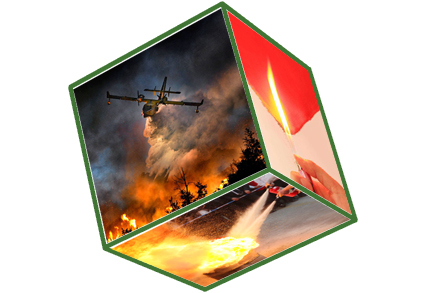 Molecular formula : (NH4)n+2PnO3n+1 n<20
CAS No.: 68333-79-9
EINECS No.: 269-789-9
HS CODE: 2835.3990
Other name : polyphosphoric acids ,ammonium salts


Properties
Ammonium polyphosphate with short chain and low polymerization degree, PH value is neutral.
White powder or lumps, easy to absorb water and good solubility. The water solution is clear.
1. Lump solid, stable property, convenient for transportation, storage and use ;
2. pH value is neutral, safe and stable during production and use, good compatibleness, not to react with other flame retardant and auxiliary ;
3. High P-N content, appropriate proportion, excellent synergistic effect and reasonable price.
Application
Aqueous solution is used for the retardant treatment .To prepare 20-25%P-N flame retardant, used solely or together with other materials in the flameproof treatment for textiles, papers, fibers and woods, etc. To apply by autoclave, immersion or by spray both ok. If special treatment, it can be used to prepare high-concentration flameproof liquid to 50% to meet the flameproof requirement of special production.
Can be widely used in water-soluble fire retardant coating, but also used as a high concentration of binary compound fertilizer, slow release fertilizer, ion-exchange agent and dispersants in mining industry.
Package
Packing : 25kg/bag ,24mt/fcl without pallet, 20mt/fcl with pallet.
Storage: in dry and cool place, keeping out of moisture and sunshine, shelf life one year.
Specifications
| | |
| --- | --- |
| Item | Specification |
| Appearance | White crystalline powder |
| P2O5 content (w/w) | ≥59.5% |
| N content (w/w) | ≥17.5% |
| pH value ( 10% water solution ) | 5.5-7.5 |
| Solubility (at 25ºC in 100ml water) | ≥150g |
| Water insoluble(25ºC) | ≤0.02% |